Active holidays in South Tyrol – peak experiences before high alpine scenery
The guesthouse "Pension am Lärchenrain" is the ideal holiday destination for active vacationers and nature lovers. The unique location surrounded by impressive mountains offers the best conditions for sports activities in the clear mountain air. Start by exploring the alpine scenery right outside your front door. A spring hike to Flading leads you to the home of the "sorcerer" Pfeifer Huisile. On the hike you follow the Racines Creek, passing through deep forests and flowering meadows. Another trail leads directly from the guesthouse Lärchenrain to the biotope Schönau. Climbers should not miss a hike to the 2,100 meter high Passo Giovo. At the time of blooming alpine roses, a shining sea of flowers awaits you in the alpine altitudes.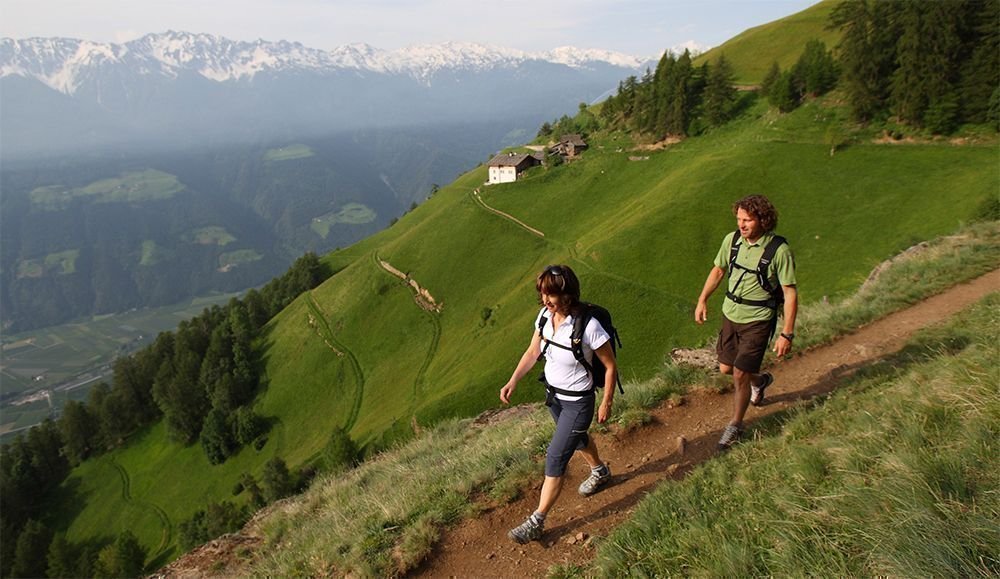 Climbing and cycling during your active holiday in South Tyrol
The unspoilt mountain regions south of the Alps are a paradise for mountain bikers and climbers. Experience unforgettable moments during your climbing adventures in the so-called "Steel Wall" in Racines di Dentro. Inexperienced climbers can learn the basics of this outdoor sport in the climbing hall or on the high ropes course in Vipiteno. Plenty of challenging mountain bike trails run through the alpine mountain range in Racines. Furthermore, the M2Bike biker park offers plenty of fun and action on tracks of varying difficulty levels.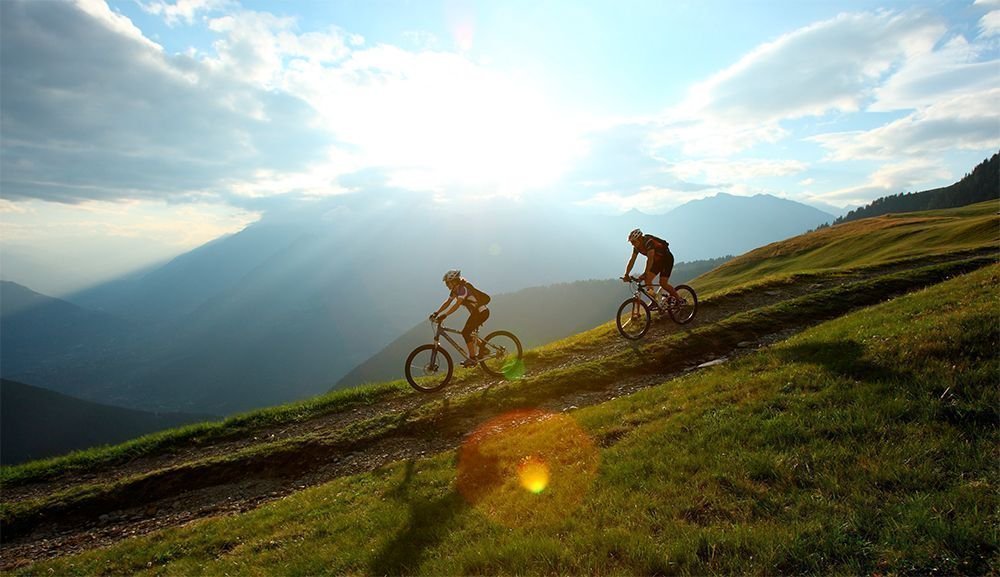 Outdoor action in the region around Racines
Your active holiday in South Tyrol is characterized by varied leisure activities. Every day, new challenges await you in the alpine landscape. Dare to take part in a tandem jump with a paraglider and enjoy the view of the Alta Val d'Isarco and the rugged cliffs from a bird's perspective. A spectacular outdoor event is a rafting tour down a raging mountain river. The "Rafting Tigers" Vipiteno count among the leading providers of these exciting boat trips in Italy. At breakneck speed you pass rushing rapids and slide through deep gorges. A more tranquil experience awaits you at the golf course Thumberg, where you can improve your handicap during your active holidays in South Tyrol.