Pension Lärchenrain – the holiday guest house in Racines
The Pension Lärchenrain is located in the small South Tyrolean mountain village of Pratone, on a hill above Stanghe in the community of Racines. The city of Vipiteno and the motorway exit are eight kilometres away from the guest house. The Brennero Pass with the Outlet Center is 15 kilometres and the village of Stanghe two kilometres away. The Pension Lärchenrain in Racines welcomes you with a breakfast room, a lounge and a sunny terrace. Outside there is a children's play area with sandpit, swing, a small slide and a slackline. At the ping-pong table, the older ones can play thrilling matches, while the parents relax in the sun on the manicured lawn. Guests may use a parking space in the garage, which is included in the room rate.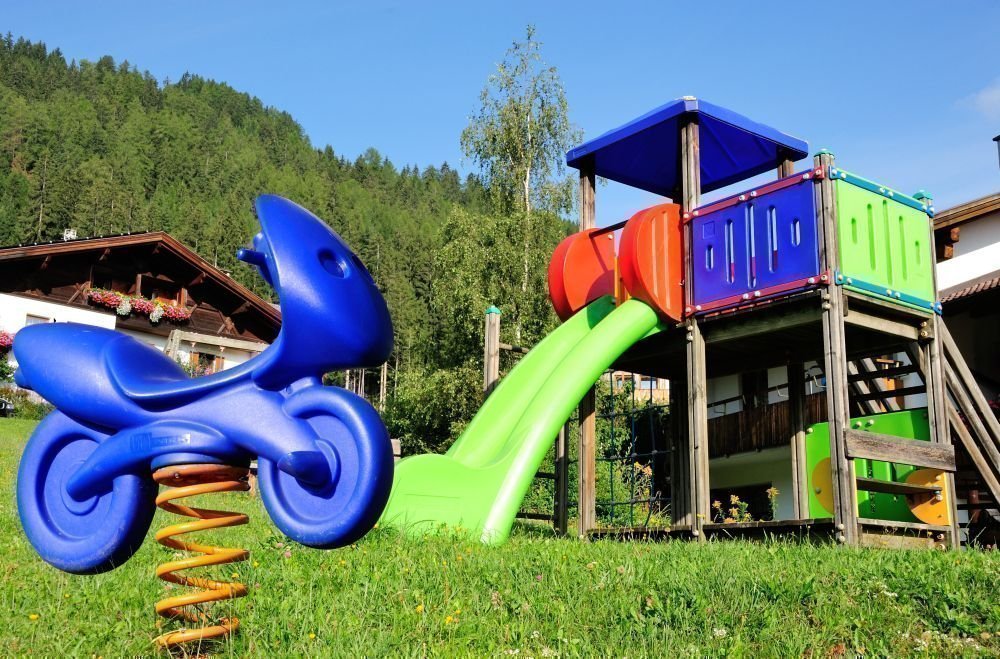 Location and history of the Pension Lärchenrain
The house of the Pension Lärchenrain was newly built in 1980 – in recent years, its quality has been repeatedly improved through various renovations. At an altitude of 1,100 meters, you will be welcomed with rural tranquillity. The holiday guest house is distinguished by the sunny location on a hill, surrounded by unspoilt nature. There is hardly any traffic, which disturbs the peaceful silence in the mountains. The Pension Lärchenrain is located just four kilometres from the ski lifts of the RacinesGiovoGmbh, and is therefore ideal for winter and summer guests.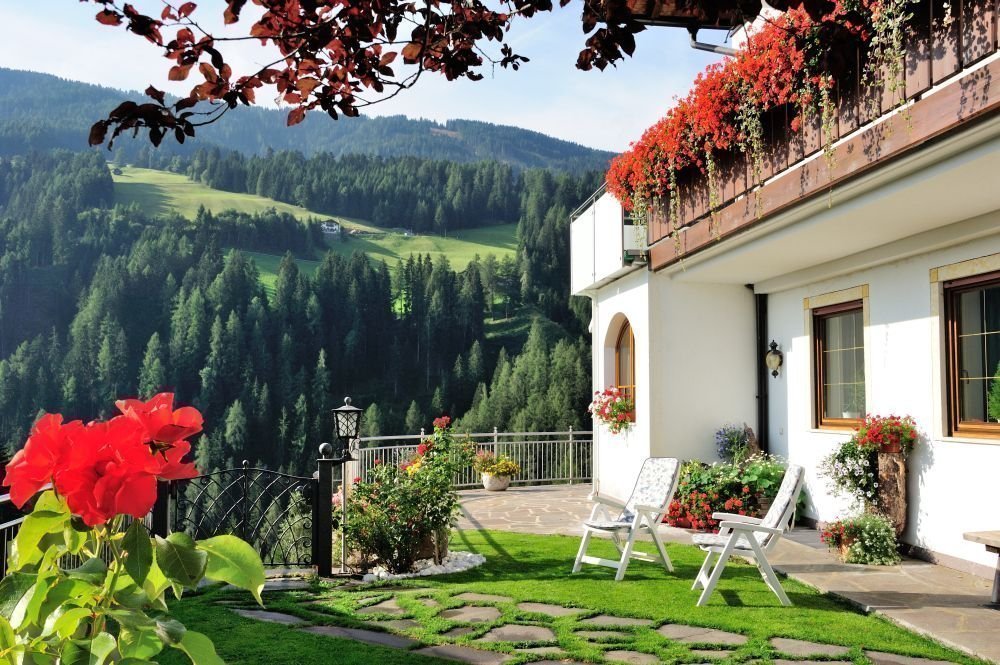 The host family at the holiday guest house in Racines
The holiday guest house was always managed by Maria and Karl Bacher. Maria is a good cook and we have become popular with regular customers also thanks to the excellent cuisine. The family has three sons: Lukas Bacher (b. 1986), Manuel Bacher (b. 1988) and FabianBacher (b. 1993). Lukas and Manuel are both certified alpine skiing instructors and habitually teach part-time at the ski school RacinesGiovo. Lukas has completed his business studies in Innsbruck; he is fluent in English and works with many English-speaking guests at the ski school. Manuel is a kitchen chef and works at the "Ungererhofschenke" in Val Giovo. Fabian is an alpine ski racer. Since three years, he is a member of the Italian national team and often participates in European Cup races.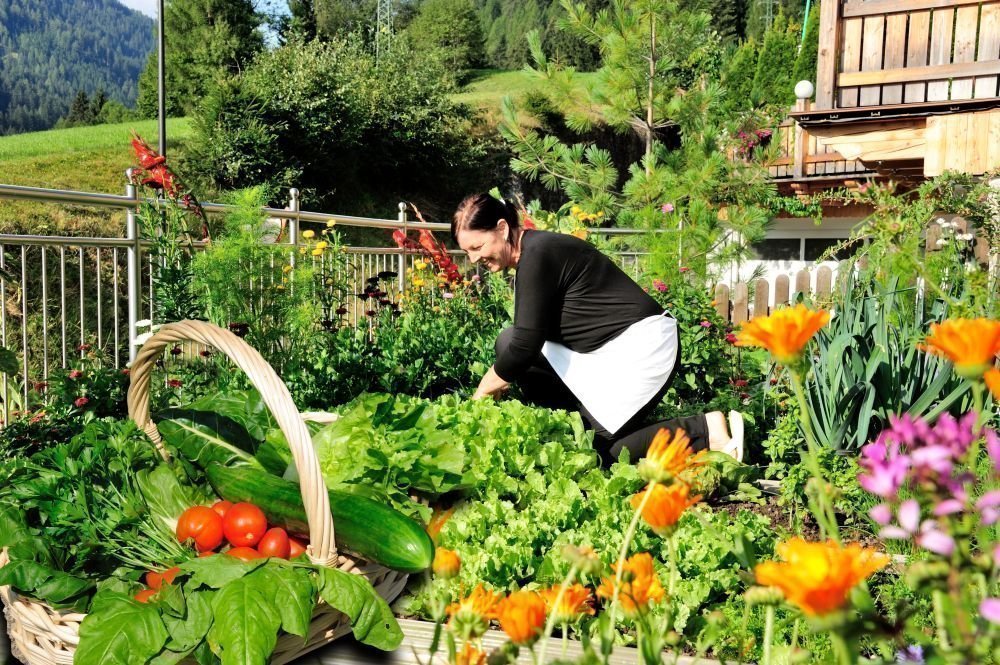 Spa experiences and culinary delights
After an exciting day in the mountains, the small sauna at the Pension Lärchenrain awaits you with relaxing hours. You may enjoy an infrared sauna and a Finnish sauna. The rooms can be booked with breakfast or half board. In the morning we serve you coffee, cocoa, different types of tea, jams, honey, orange nectar, carrot nectar, cereals, soft cheese, the excellent Vipiteno yogurt, cold cuts, cheese and spicy South Tyrolean bacon ("Speck"). The evening meal consists of a starter, mixed salads, a main course and a dessert. In the summer season, we use green salads and various kinds of vegetables from the garden.